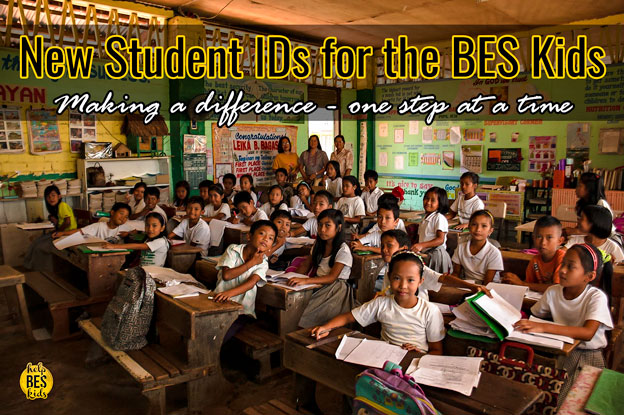 A road traffic accident is what started it all. This is a story of poverty, natural disaster and how people can make a difference to make this world a better place. During my 3-months trip all across the Philippines, I spent a good amount of time in the picturesque seaside town of Gubat in Bicol. As nice as Gubat, one of the best surf spots in the Philippines, is, there is always light and shadows. At the beginning of this year, one of my good friends in town, Glenda Esperida, had informed me about the desolate condition the local school, Bonifacio Elementary School (BES), was in at that time. And the reason she herself found out about this was a terrible tricycle accident.
The accident that started it all
On a bright and sunny Friday afternoon little John Karl Gamba, a first grader at Bonifacio Elementary, was on his way home. Another exciting weekend was waiting. At the same time my friend Glenda was in a tricycle and on her way to the beach for a leisurely afternoon surf. Within a split second, both of their fates connected, setting a wave of future events in motion. As little John Karl crossed the street, the tricycle hit him and dragged him along for what must have felt like ages. The young boy bleeding and in utter shock, Glenda acted quickly and arranged for him to be brought to the local hospital. While the medical team took care of his injuries, the staff started asking questions about the innocent victim. "What is his name? Where is he from and how can we reach his parents?" Clueless about any of that, Glenda started rummaging through the student's backpack in hopes of finding a proper school ID, providing an answer to all of these questions. But to everyone's disappointment there was none. Just a small piece of plastic which would have made things a lot easier for everyone involved.
Desolate conditions at the school
To further investigate on this matter, Glenda decided to visit Bonifacio Elementary. What she found out put everything in a much broader perspective. Due to the lack of funding from the government, many public schools in the Philippines are unable to provide not only school books but also ID cards to its students, something that is very important, especially for elementary school kids. But apart from that, and maybe even worse, the recent typhoons had also destroyed some of the school's facilities, forcing staff to convert their small library into a classroom and to move the computers of the designated computer room into the principal's office. The school was in a desolate condition and definitely not providing the right learning environment for its students. An unacceptable fact, thinking that these students are nothing less than the country's future.
Help BES Kids – a non-profit project is founded
Something needed to be done, something needed to happen. Glenda immediately took initiative and founded Help BES Kids, a non-profit project to help the kids of Bonifacio Elementary School. The aim was to raise enough money to provide every student with an ID card and also help covering the costs for classroom renovations. After she had set up a Facebook Page, including a proper logo and PayPal account to receive donations, we collaborated to spread the word and support the cause. I had spent an amazing time in Gubat and this seemed to be the chance to finally give back a little bit. I had recently published a couple of travel articles in Filipino travel magazines and decided to donate the revenue of these to the cause to give it a kick start. But I also wanted to involve the ESCapology community because together, everything is possible – especially in these times of social media frenzy and globalization. I published the story on all of my channels and asked for support. The response was amazing. Some of you donated money; some of you offered to donate books or asked how to support the cause in other ways. No matter what you did and how you got involved, every penny / peso counted, every share and like counted and your feedback counted. This is the moment to thank everyone for getting involved and for caring. Without you, this would not have been possible. And here is what happened …
Mission accomplished
We raised a total of PhP 22,500, all coming from private donations. With that money and a huge effort, we managed to have a photographer take pictures of about 280 students and get proper IDs produced for each one of them. In a festive ceremony, led by the Principal Mrs. Cristeta E. Dugan and my friend Glenda Esperida, the IDs were handed to the proud students. In the meantime, little John Carl Gamba, who's terrible accident set all of these events in motion, had fully recovered and is out and about again. The remainder of the collected funds will be invested in the renovation of the classrooms.
Last thoughts …   
What started with a terrible accident turned into a perfect example of what is possible when people come together to help and take initiative. It was one step for the greater good, one step for making this world a little bit better and it was only possible with all of your help and support. Small trickles can turn into big waves and together we can achieve some great things. Thanks to new technology, the advance of social media and global connectedness, making a difference has become more feasible than ever before. This was only a small scale project but its success has showed me what is possible. Bloggers and influencers should start looking beyond trip reports, food photography and selling their latest e-books and also give back to the community. Now is the time – let's get together, let's make it count and let's do our part in making this world a better place.
Once again, to everyone who was involved in this project – whether it was donating, sharing or participating in any other way –  your generosity and support was greatly appreciated. Thank you so much, vielen Dank and Maraming Salamat!
Join the ESCapology tribe